How COVID-19 Affects Sleep in College Students
By Hailey Staton • Sciences, Special Issue: Pandemics & Politics, 2020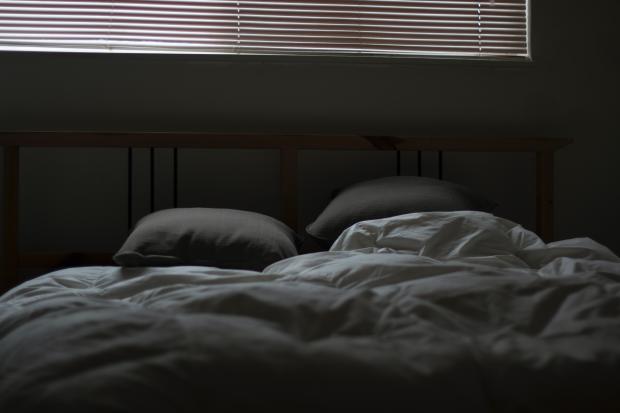 Abstract
This article explores the decrease in sleep quality during the pandemic and offers strategies to combat sleeplessness.

Sleep is an essential part of our lives, all humans do it. But are we sleeping enough? For college students, the answer is usually no. As a first-year university student, I can easily say that sleep is one of my last priorities in comparison to my academics and social life. Whether it's staying up late to finish homework, or it's hanging out laughing with new friends, I know I am not getting the amount of sleep or quality of sleep that I need. I also know that I am not alone in feeling this way. Other students at the University of North Carolina, and other colleges around the world, are not getting enough sleep each night. Parents of college students across the country need to be aware of the issue that their children are facing, because often times students will listen most to their parents' opinions while away at college. When parents gain an understanding of how common the lack of sleep is among students, they will be able to better support their children while away at college by encouraging and enforcing the importance of sleep.
College students were already facing difficulties when it comes to sleeping, and the global lockdown due to the Covid-19 only makes the situation more challenging (Cellini et al.). In a non-pandemic world, becoming a college student involves juggling a new schedule, a changed environment, and an increased sense of independence. The new freedom, schoolwork, and social life already put sleep on the backburner for most college students. When you add a global pandemic into the mix, the newness of college comes with increased uncertainty and anxieties.
The pandemic also leads to increased technology use among college students as everyone is spending more time alone. One study conducted in Italy studied changes in sleep patterns and digital media use during the lockdown, with 62% of the participants being college students. By March 2020, people were going to bed and waking up later, spending more time in bed, and reporting lower sleep quality (Cellini et al.). Student's normal schedules were abruptly changed due to the lockdown. They were sent home and began taking all classes online. During the lockdown, the lack of schedules and social activities, change in living location, reduced exposure to sunlight, limited physical activity, and psychological distress are all factors that negatively affect sleep quality (Cellini et al.).
The decrease in sleep quality was higher among people with higher anxiety, stress, and depression levels (Cellini et al.). Before the pandemic, college students were still struggling with sleep; however, after the Covid19 lockdown, students are more likely to have difficulties sleeping and mental health issues. This is important because even when the pandemic comes to an end, the sleep and mental health issues that it created might not fade so easily. To be successful in school and lead a happy life, students need sleep. Worsened sleep and mental health issues affect not only a student's academics, but also their social life and personal relationships. Sleep affects essentially all aspects of our lives, and thus it is essential that college students are receiving adequate sleep. Among college students, there is a high correlation between common mental health issues, such as depression, anxiety, stress, and poor sleep quality (Zochil and Thorsteinsson). It is estimated that roughly 26% of young adults have low sleep quality symptoms, which can be defined as difficulty initiating, achieving, or maintaining restful sleep (Zochil and Thorsteinsson). Students are more likely to experience poor-sleep quality due to the tricky balance of college's academic and social scenes.
Not only do parents need to watch out for the mental health of their students, but they also need to be aware of their children's sleep schedule and quality. Improving sleep quality could potentially help with mental health symptoms that a student is facing. When students get overwhelmed, parents should remind their children that being well rested makes everything feel less stressful. Because Covid-19 is affecting students more than what might initially be perceived, parents can inform their children about the influence of the pandemic on sleep quality and length, so that students can be more aware of this common issue. One recommendation that parents can give to their children is to drink hot tea before bed, such as "Sleepytime" or Chamomile tea, which can aid sleep and help students feel calmer before going to sleep. Creating a sleep schedule can also improve sleep quality and length, and parents can suggest using the Bedtime feature on the Apple Clock app to get into a better sleep routine.
Sources
Cellini, Nicola, et al. "Changes in Sleep Pattern, Sense of Time and Digital Media Use during COVID‐19 Lockdown in Italy." Journal of Sleep Research, vol. 29, no. 4, Aug. 2020. DOI.org (Crossref), doi:10.1111/jsr.13074.
Zochil, Marina L., and Einar B. Thorsteinsson. "Exploring Poor Sleep, Mental Health, and Help‐seeking Intention in University Students." Australian Journal of Psychology, vol. 70, no. 1, Wiley-Blackwell Publishing Ltd., Mar. 2018, pp. 41–47. 2017-12654-001, EBSCOhost, doi:10.1111/ajpy.12160.