Age, Sex, Location? Searching for a Boyfriend Who Wants a Long Term Relationship
By Kandis Morgan • Social Sciences, Cycle 1, 2010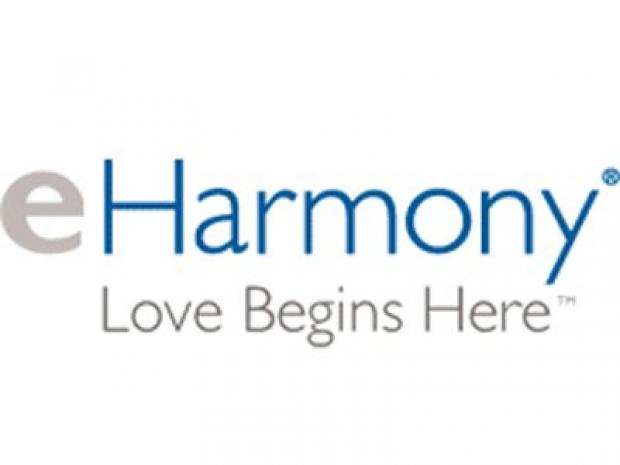 Abstract
The Internet is one of the most commonly known technological phenomenons. In the past decade, it has provided people with a completely new way to view a number of different things. One of these things, in specific, is courtship. Online dating, a recently popular trend that is expanding more and more each day, has completely altered the way in which people find partners. However, many have wondered why it is that someone must search online for something that is traditionally enacted in face-to-face communication? Why do we feel the desire to use a search engine to find our soul mates instead of going out and doing it ourselves? This essay addresses the common stereotypes that are often associated with online dating including dating anxiety and myths that some are "incapable" of dating the old fashioned way. Furthermore, it studies how these online sites combat the stereotypes through their various forms of advertisement, including television and the Internet.
Introduction
Internet usage among Americans has sky rocketed over the past decade. While the use of this form of technology has provided an endless number of advances for this generation, one of their most important aspects is its ability to revolutionize communication. The Internet provides access to email and applications such as AIM or Yahoo Messenger. These types of applications allow people who are geographically separated to communicate instantly. Furthermore, it provides communication for people who may not be far apart, but who want to talk at that moment. Because of the Internet, communicating with loved ones or friends is easier than ever.
However, this advancement has taken a noticeable toll on dating and intimate relationships. Before, meeting in person and spending time together was the primary way to date and get to know someone (in Western cultures). However, the Internet has transformed this drastically. A very popular example of this is online dating sites. In a research study performed by Patti M. Valkenburg and Jochen Peter, thirty seven percent of American Internet users who are looking for a romantic partner have looked to these sites (849). That being said, online dating may be viewed as a common route for singles across America. Yet, because it differs from traditional dating in such a drastic sense, there has been an association of several negative stereotypes. Typically, people who found partners via online dating sites were viewed on a socially dysfunctional spectrum and thought to be incapable of meeting people the "traditional" way. Furthermore, researchers began to theorize that "dating sites [would] be especially beneficial for individuals high in dating anxiety" which only fueled the negative outlook (Valkenburg and Peter 850).
Despite the negative appearance, online dating popularity continued to soar, and today is one of the top industries in the cyber world. Nonetheless, the stereotype is still latched to the overall trend. How have these sites combated such intense discrimination? The most obvious answer would be that these sites often produce meaningful results. Furthermore, recent studies are suggesting that online daters are no different than traditional daters, with normal levels of anxiety and no apparently different characteristics. In order to spread the word of success, online dating advertisements focus heavily on appearing culturally acceptable. Through television commercials and the enhancement of the companies' webpages, online dating sites are trying harder than ever to diminish these negative stereotypes. Through the review of dating history as well as an in depth examination of online dating websites and advertisements, I hope to not only to discuss the technological changes that shape today's view of courtship but to also uncover the mystery of whether online dating is for "normal" people.
Dating, in a Nut Shell
The history of love and dating goes back further than anyone has recorded. According to evolutionary theorists, love existed even in the prehistoric ages (Mahfouz et al. 3015). Dating, however, seems to be a more recent practice. Because we live in a "symbolic culture" dating is viewed as something that everyone experiences on their pursuit to find a mate (Mahfouz et al. 3016). During prehistoric times, the most important symbol was fertility. Through natural selection and Darwinism, humans tended to bond with other humans who ensured a healthy, living offspring (Mahfouz et al. 3015). Much later, in the more recent centuries, courtship was based upon social status, wealth, and sometimes physical attractiveness. Today, these characteristics remain important, as well as the newly prioritized idea of connectivity on a more personal level. Today more than ever, personality is a key trait when people are looking to be in an intimate relationship (Mahfouz et al 3015).
According to Mahfouz et al., reasons for the increasing complexity of dating occurred because in recent centuries there has been "widespread and relatively inexpensive availability of reliable mechanical and electronic machinery and devices… reduced work hours, disposable income, and material comforts and luxuries" (3017). Thus, we have more time and access to things that allow us to indulge in "individualistic pleasures… [and] short-term gratification" (3017). They continue by noting that socially interactive technologies have only added to this practice, explaining that:
In such cultures, impersonal communication through such means as telephone, cell phones, text messaging, emails, chat rooms, message boards, and webcams initially started out as viable tools to meeting the demanding ends of fast-pace modern living. Such impersonal communicative avenues, however, evolved from being mere means to an end to an end in themselves, where individuals could satisfy their emotional and psychological needs for interpersonal relatedness and sexual desires virtually and sometimes even anonymously somewhere on the web (3017). Specifically, they show the influence and recent popularity of using socially interactive technologies to date.
An Increasingly Popular Method
The most intriguing aspect of dating though technology can be seen on internet dating sites. As predicted by Mahfouz et al., the popularity of meeting potential mates online is growing furiously. A study performed in 2009 established that online dating—generating over $957 million dollars—was number three in largest Internet revenue, trailing only digital music and video games (Mitchell par 1). Furthermore, it predicted that this revenue would increase by ten percent through 2013, making it the third fastest growing category behind only filmed entertainment and digital music (par 2).
EHarmony, one of the United States most popular sites, has mind-blowing numbers to accompany their success. The site first premiered in the year 2000, and now proudly estimates that 236 of their members get married every day ("Time"). Given these types of results, there are two very obvious statements that can be made: one, that a tremendous amount of people use online dating and two, that there is strong evidence that it actually works. Evidence such as this is the ultimate testament that online dating is a legitimate practice, and also that it is not as uncommon as many would like to think.
Online Dating: For the Odd Balls or the Average Joe's?
The numbers don't lie, so it's nothing short of obvious to state that online dating is a rapidly growing trend in western culture. However, at the outset there were many doubts that accompanied the phenomenon when it first emerged. In the 1990's, it was common to think that the Internet attracted "shy and anxious people who typically feel nervous and distressed in real-life social interactions" (Valkenburg and Peter 850). Moreover, Internet dating sites in particular seemed to primarily benefit individuals who were "high in dating anxiety" and who encounter "deficits" in the offline world (850). Additional studies suggested that frequent Internet users tended to have "less community involvement, increased loneliness … and decreased self-esteem" (Erwin et al. 631). Studies such as these helped to further enforce an already emerging negative aspect on a debatable question: is it "normal"—or, specifically speaking, culturally acceptable or common—for people to date online?
One would think that the overwhelming success of online dating sites would crush any negative images immediately. Yet today, over fifteen years after the establishment of online dating, that first impression still lingers. It is not uncommon for people to feel embarrassed about their online dating habits, and some even lie when they are asked how they met their partner. A prime example of the negative view upon online dating is demonstrated in a parody performed by a popular comedy show,MadTV.
This video is intended to mock and judge people who use the Internet as a way to find a spouse or date. The actors tell of how they met in person, and sarcastically refer to it as something that no one seems to do anymore. In addition, the advertisement is judging online daters based on the notion that it is culturally unacceptable, and that traditional dating—the form in which people meet in person—is the only genuine way to meet someone. Instead of "eHarmony" the ad is titled "bHarmony" with a subtitle that says "Get a life." The specific reason for the change to "bHarmony" is somewhat unclear, and it seems as if the main purpose is merely to make it evident that the parody is specifically singling out the eHarmony website, a very popular site that a majority of American's would recognize.
Calling All "Normal" People
Despite the seemingly embarrassing views that accompany online dating, there are also several studies that suggest that individuals who have strong dating skills and high self-esteem are just as likely to use online dating sites. A study known as the "rich-get-richer hypothesis" theorizes that the Internet will benefit individuals who are "low in dating anxiety" because they will merely use it as another outlet to find a partner (Valkenburg 850). This same study continued to test this hypothesis by surveying 367 adult singles. As predicted, the results concurred with the "rich-get-richer" hypothesis, disconfirming the idea that people use Internet dating to "compensate for deficits they encounter in the offline world"(852). Furthermore, it suggested that the "online population increasingly resembles the offline population" due to the widespread use of the Internet (852). Valkenburg and Peter placed the online community into categories based upon personality, explaining that
…the extraverted make more friends online than the introverted; the nonlonely communicate more frequently on the Internet than the lonely; and those low in dating anxiety are more likely to turn to online dating than those high in dating anxiety (852).
Not ironically, these results mirror what one would expect of the offline community. Thus, theories of dating anxiety and nervousness as typical characteristics for online daters may have been acceptable a decade ago, but are clearly questionable for today's society (852).
However, public scrutiny has made it very difficult for online dating advertisers to demolish negative outlooks and spread the word about positive studies. Consequently, dating sites have taken tremendous steps in the past few years to appear "normal" and to diminish stereotypes such as attracting users who are desperate or incapable of engaging in traditional dating. Prominent examples of the efforts can be seen in television advertisements and the overall "look and feel" of the websites themselves. Through the extensive practice of rhetorical techniques—logos, ethos, and pathos—online dating sites battle these overbearing stereotypes.
An example of how online dating sites employ the rhetorical strategies mentioned above can be seen through an analysis of the following commercial for eHarmony.com.
The commercial focuses on two specific people, Joshua and Tanyalee. Their relationship was first "matched" through eHarmony in September of 2006. As the ad continues, a brief amount of text tells that Joshua and Tanyalee were married in July of 2007. By giving these details, the advertisement establishes rhetorical ethos for eHarmony because it makes the site appear reliable, trustworthy, and effective. Evidently, Joshua and Tanyalee got married after they met through eHarmony, the ultimate supporter and reminder to the viewer that the site works. Thus, it prompts the viewer to think, "Hey, if they met and are now married, then this site may really work."
The second rhetorical strategy used in the ad draws on a pathetic appeal to hook the viewer's emotions. Thereby, this ad is able to create a sense of curiosity about the site's services and makes the viewer desire more information about eHarmony. Focusing on only one couple is an extremely strong tactic, as it allows Tanyalee and Joshua to really describe the process in which their relationship bloomed. This creates an inner longing in viewers, one that reaches for a compatible mate that will make them equally or even happier than Joshua and Tanyalee. This advertisement makes the viewer believe that they are really getting a "behind the scenes" look at the types of couples that are formed on eHarmony. Not only this, but it prompts viewers to envision themselves in the same place as Joshua and Tanyalee, in the same scenario where the viewer is instead finding their perfect match.
While Joshua and Tanyalee are undoubtedly happy, it is important to note that they also appear "normal." Both are young, attractive singles who seem to exhibit an ideal lifestyle. There is nothing hectic going on, they appear financially stable, and have the time and desire to search for a compatible partner. Furthermore, neither appears desperate, and are in fact portrayed as strong, independent individuals who were merely ready to have someone important in their lives. Both have interests and hobbies, and little "quirks" about them that make them interesting and unique. Neither expresses any type of anxiety or nervousness about the fact that they met online. The importance of these factors show that eHarmony is conveying that their site is for "normal" people, and that online dating is just as efficient and typical as traditional dating.
Hook, Line, Sinker
It is clear that one of the primary functions of the television advertisement is to ensure that online dating is a culturally acceptable phenomenon. Further efforts taken by online dating sites to attract customers and ensure "normality" can be demonstrated through the appearance of the actual web sites. The television advertisement shows that the goal of online dating companies is to leave a lasting—and more importantly positive—impression. This goal is reinforced in the layout of the actual site. When a curious individual visits the site, the first impression is the key to ensuring that s/he will become interested and use the service. Thus, online dating sites enforce a number of rhetorical techniques parallel to those used in their television advertisements to lure in potential customers, subsequently making them feel they are making a choice that is neither embarrassing nor unordinary.
The first picture, belonging to eHarmony.com, is the initial homepage that is seen once the site is loaded. Notice how the most prominent image is that of a man and a woman who appear to be interacting in a happy, flirtatious way. It is important to note that in the lower right corner the names of each are given, Monica and Josh, who were "Matched by eHarmony." This eye-catching approach immediately establishes both ethos and pathos; this happy, utterly infatuated couple was discovered through the use of eHarmony. Moreover, this technique is repeated throughout all eHarmony advertisements, as it was seen in the television commercial as well. This prompts viewers to believe that they are seeing real life stories about individuals, proof that the service works. Also, repetition ensures that the viewer will remember these small details.
Specifically, (at the time this image was captured) the site was doing a promotion over the weekend—one offering a free search—to focus on attracting new users. In fact, the entire page appeals primarily to new and potential users. The entire left side is dedicated to searching for a match for a first time visitor. By giving a small but sufficient amount of questions to answer, the rhetorical use of logos is enforced; logically, it is simple and easy to fill out these few, quick questions and then see what results follow. If the visitor isn't quite ready for that step, there is a link in the upper right corner that will surely provide more information and answer any questions. For those who are already members, a small login link is provided in the top right corner.
Most importantly, the couple that is displayed appears, yes you guessed it, completely "normal." In fact, they seem to encompass the idea of a perfect couple. Both are happy and enjoying each other's company. They are attractive, young, and appear to be in a satisfying relationship.
The next picture is of the homepage for Match.com. Similar to the eHarmony homepage, the attention of the viewer is fist diverted to the left, where there is an image of an attractive, cheery woman lying in the grass. Above her picture is a small amount of text that says: "Username: Smilesformiles01" followed by a personal statement, "Mowing the lawn is very therapeutic." Presumably, both the username and statement belong to the woman who is portrayed below it. With this strategy, Match.com is establishing the idea that attractive, young, and even funny people use their site. A potential user may be more inclined to choose Match.com over competitors because they are already given a taste of the kinds of people they will be meeting.
Furthermore, the woman is surrounded by an area that appears suburban, appealing more specifically to middle and upper class Americans. Her "all-American" look—blonde hair and blue eyes—ensure that she will appear attractive to a majority of internet users; more specifically, single men who are looking to meet someone who fits their ideal characteristics. While the ad ensures that male visitors will be pleased, it uses a logical approach for women as well. Because she appears happy and carefree, first time female visitors may think, "I want to be like her." Once again, the goal of the advertisements is to place curious singles in the position of already successful members. They create scenarios that induce fantasies and images of the happiness that follows once the site has matched a couple.
Similar to the eHarmony homepage, Match.com uses the majority of their homepage to entice prospective customers. The only part of the page that is oriented towards members is a small link in the upper right corner. This proves that the main purpose of online dating homepages is to advertise and hopefully sell their services.
A Successful Battle?
The goal of online dating advertisements and websites is to make it appear as if lots of individuals do it and it is an acceptable practice in American society. A noticeable trend among online dating site advertisements is that they strive to appeal to both women and men of a certain age group and of certain characteristics. Because, logically, a majority of singles appear to fall in the age group of 18 through 35, this is the primary demographic focus of the advertisements. The "all-American" approach helps the sites establish normality because it addresses the typical American individual. Furthermore, each advertisement tells of attractive, unique, or—as seen in the television commercial—independent individuals who were simply ready to take the next step in their lives. The combinations of all of these characteristics help to ensure that potential users will feel as if online dating is a normal thing.
So, the real question is whether the efforts of the advertisements have had any effect on the overall outlook of online dating. As previously stated, there have been a number of studies that support a growing trend in online dating and even claim that it is not a last resort for many users. An online article which debates the potential embarrassment that comes with online dating blatantly states:
So ask yourself which is more embarrassing: to scan bars and clubs, to simply sit and hope you get invited to yet another party, to resort to the potentially sleazy and dangerous process of advertising in the classifieds, or to submit to an extensive one on one interview with a partner agency route hoping that they might glean enough about you to match you with someone decent ("How" par 9)?
Furthermore, certain studies argue that of the 150 million eligible singles—those who are above the age of eighteen—nearly twenty million are using online dating. Therefore, an estimated one out of every seven singles are using an online dating site (McMenamin par 10). Additionally, the number of users is predicted to increase, which means that the ratio will only decrease as time progresses. When looked at in a logical way, online dating seems like a normal practice.
Thus, is has become clear that the typical stereotype that once accompanied online dating is nothing short of a myth. While it may have been a plausible idea in the past, online dating is entirely too common for such an argument to stand today. It is predicted that over time, success stories will continue to spread, which will further deplete the idea that online dating is only for strange, desperate people, and encourage it as a common practice in this technology savvy twenty-first century.
Sources
Chorney, Daniel B., and Tracy L. Morris. "The changing face of dating anxiety: Issues in assessment with special populations." Clinical Psychology: Science and Practice 15.3 (2008): 224-238. PsycINFO. EBSCO. Web. 20 Feb. 2010.
EHarmony.com.Web. 20 Mar. 2010. <http://www.eharmony.com>.
EHarmony. "EHarmony Ad: Tanyalee and Joshua." Youtube. 1 Sep. 2008. Web. 20 Mar. 2010.
"How Embarrassing is Online Dating?" VNet Cyber Mall. Web. 20 Mar. 2010.<http://www.vnetcybermall.com/articles/dating_online.html>.
MadTV. "EHarmony Parody: bHarmony." Youtube. 18 Mar. 2008. Web. 20 Mar. 2010.
Match.com. Web. 20 Mar. 2010. <http://www.match.com/index.aspx>.
Mahfouz, Ahmed Y., Andreas G. Philaretou, and Antonis Theocharous. "Virtual social interactions: Evolutionary, social psychological and technological perspectives." Computers in Human Behavior 24.6 (2008): 3014-3026. PsycINFO. EBSCO. Web. 19 Feb. 2010.
McMenamin, Jim. "Embarrassed to Admit to Using Online Dating?" Ezinearticles.com. 9 Apr. 2008. Web. 20 Mar. 2010. < http://ezinearticles.com/?Embarrassed-to-Admit-to-Using-Online-Dating?&id=1098943>.
Mitchell, Robert L. "Online Dating: It's Bigger than Porn." Computer World. 13 Feb. 2009. Web. 20 Mar. 2010. < http://blogs.computerworld.com/online_dating_its_bigger_than_porn>.
Rosen, Larry D., Nancy A. Cheever, Cheyenne Cummings, and Julie Felt. "The impact of emotionality and self-disclosure on online dating versus traditional dating." Computers in Human Behavior 24.5 (2008): 2124-2157. PsycINFO.EBSCO. Web. 19 Feb. 2010.
"Time Constraints Boost Popularity of Online Dating." Reuters. Thompson Reuters, Inc. 25 Jan. 2010. Web. 20 Mar. 2010. <http://www.reuters.com/article/idUSTRE60O4PC20100125>.
Valkenburg, Patti M., and Jochen Peter. "Who visits online dating site? Exploring some characteristics of online daters." Cyberpsychology & Behavior 10.6 (2007): 849-852. PsycINFO. EBSCO. Web. 17 Feb. 2010.